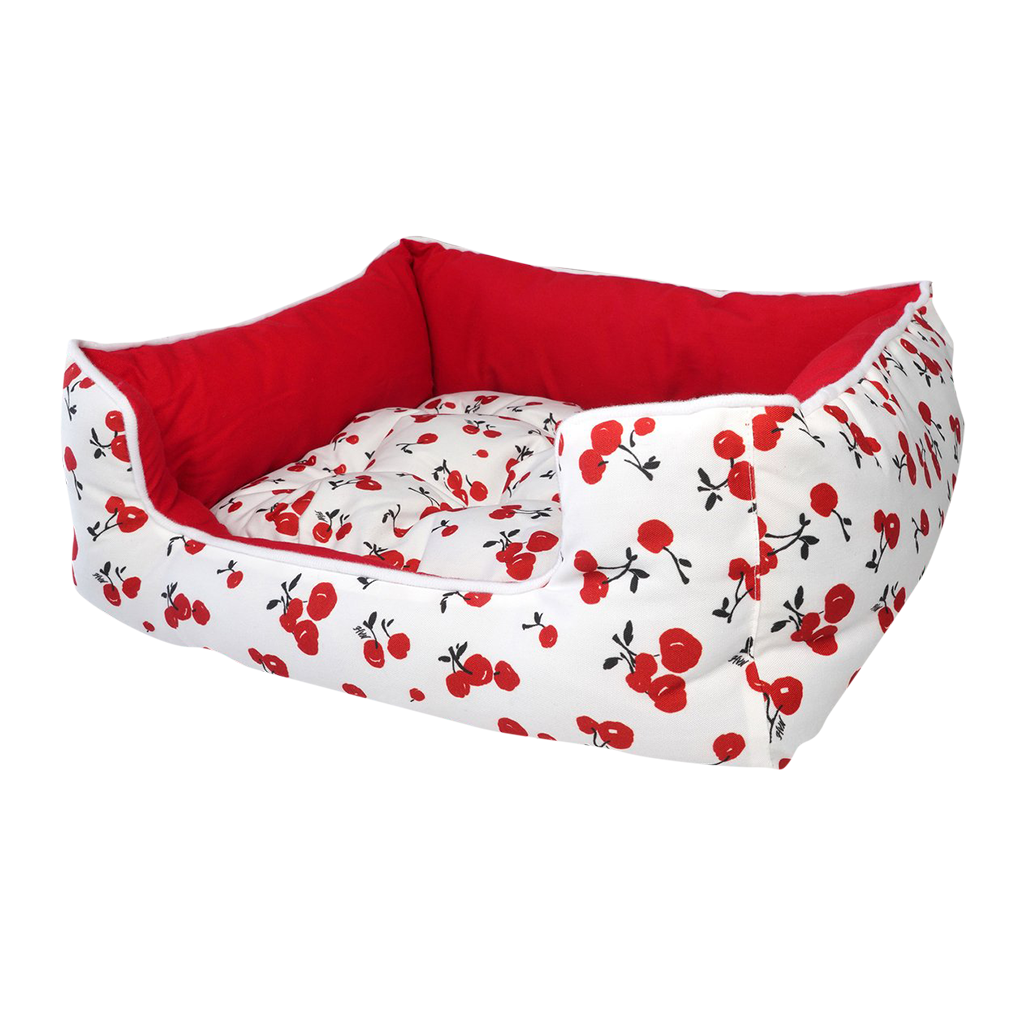 Cherry Print Pet Bed
It's time for your furry friend to sleep in style. This HVN pet bed is the perfect space for your pet to relax in ultra luxury. The overstuffed pillow allows your pet to sink into bliss with plush comfort. It's so cute you''ll want one for yourself!
100% polyester, removable cherry print pillow, hand wash & tumble dry low
24" x 18" x 6"